Quick Facts
Name
Kekoa Kekumano
Age
23
Birthday
june 16,1998
Birth Place
Mililani,hawaii
Father's Name
Scott Kekumano
Mother's Name
Karen Kekumano
Height
5'11
Waist
32
Eye Color
brown
Hair Color
black
Net Worth
$2 million
Kekoa Kekumano is best known for his role as young Arthur in the movie Aquaman. However, this young actor is also famous for his incredible work in other TV Series like Inhumans, Hawaii Five o, The white lotus, and many more.
Kekoa Kekumano hasn't only impressed his audience with his acting skill but has also impressed with his surfing and dancing skills. This talented actor also works as an ocean safety officer. Because of the actor's personality, he is loved by the crowd. Today, we are looking into Kekoa's life and his incredible journey.
What is Kekoa Kekumano Age?
Kekoa Kekumano was born on 16th June 1998, making him 23 years old as of May 2022. His father, Scott Kekumano, and his mother, Karen Kekumano, raised him in Hawaii, United States. Kekoa shares a deep connection with both parents. In addition, he has two younger brothers. Unfortunately, we couldn't find information about his brothers, but we shall update you when we find the required details.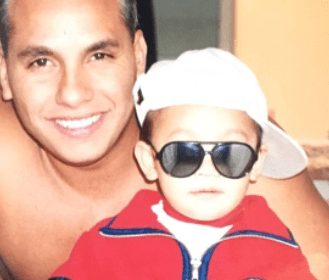 Where did Kekoa receive her Education?
Being raised in Hawaii, Kekoa always cherished the ocean and was fond of surfing. He graduated from Kamehameha Schools in 2016. This good-looking actor is also interested in various sports, making him a multi-sport athlete in high school. There is no more information regarding his Education.
How did Kekoa begin his acting carrer?
Talking about his acting career, Kekoa started his acting career early. This Hawaiian actor began his career in 2015 on the TV- Series Hawaii five o by portraying Nehele alongside actor Scott Cann. Viewers admired Kekoa because of his wonderful performance in the series. Furthermore, he also worked on Sci-Fi adventurous series Inhumans in 2017. 
Kekumano is particularly known for his role in the DC universe Blockbuster film Aquaman, directed by James Wan. This good-looking actor portrays the young Arthur Curry- 16 years old, later played by Jason Mamoa, a half-human, half-Atlantean demi-god. This role made Kekoa famous around the world. The audience cherished Kekumano for his incredible job. Lately, we can see his work on the TV Series, The White Lotus for his role as Kai.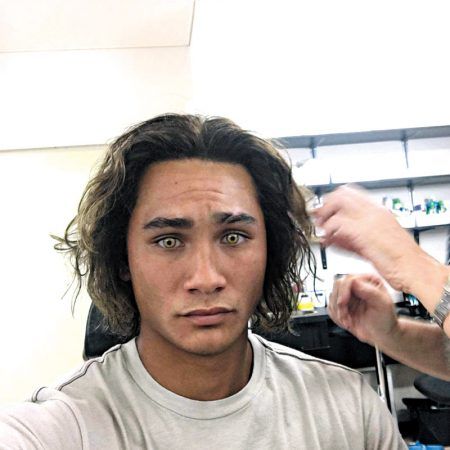 Kekoa has also worked in the TV series 'I know what you did last Summer' as Connor Davenport, the film 'A Midsummer's Hawaiian Dream' as Koa. Apart from acting, this good-looking hunk is also signed by Bliss Models and Talent Agency for modeling. Within a short time, this young actor has been able to gain massive success in the industry.
Is Kekoa Kekumano gay?
Kekoa Kekumano is not gay. The actor was rumored to be dating hairstylist Kylee Ulloa in 2021. In addition, we can also get information about Kokoa being connected with Moani Dolan. According to sources, Kokoa was previously in a relationship with Moani Dolan. However, Kekumano hasn't commented on anything related to his personal life. Kekumano keeps details about his inner life stories to himself.
What is Kekoa Kekumano Net Worth?
Being in the industry since 2015, Kekoa has impressed the audience with his diverse acting skill and hard work. Along with fame, this actor has gained a massive amount of fortune. The net worth of Kekumano is estimated to be around $2 million. He earns this massive sum through acting, modeling, and his work as an ocean safety lifeguard. With his amazing earnings, the actor seems to be enjoying his life. 
What is Kekoa Kekumano Height?
Kekoa stands at a towering height of 5 feet 11 inches. However, the actor can impress anyone with his expressive brown eye, cute smile, and shiny black hair. This good-looking guy seems to sweat a lot in the gym to maintain his fit and healthy body. Along with a great physique, he does have a charming personality.
Is Kekoa active on Instagram?
The Hawaiian actor is active on Instagram. He has an Instagram account named Kekoa Scott Kekumano with over 41K followers. The actor's Instagram is mainly filled with photos of him enjoying mother nature. Kekoa loves to be in Hawaii. He posts photos and videos of his adventure on Beaches and the oceans, like surfing, scuba diving, and many more.
This young actor seems to have a deep bond with his friends and family through Instagram posts. He also posts photos of his family enjoying themselves together. In addition, Kekoa sometimes uses Social media to promote his Upcoming Projects.
For More Biography, Gossip, Follow Legends Bio.
---