Quick Facts
Name
Naomi Faye Battrick
Age
31
Birthday
11 april 1991
Birth Place
Kettering, Northamptonshire, England, UK
Mother's Name
Penekope Cole
Sister
Allie Battrick
Eye Color
hazel
Hair Color
blonde
Net Worth
$1.5 million
Naomi Battrick is an English actress mainly known for her portrayal in Jamestown as Jocelyn Castell. However, the beautiful actress is also loved for her work in different movies and TV shows. She is popular for her role in the show "My Almost Famous Family" as Toyah Swann, as Grace Jacobs in the show "Doctors," as Gabriella Wark in"Waterloo Road," and many more. 
Being in the industry since 2008, Naomi has been able to win many hearts through her diversified acting skills. With popularity, Battrick's well-wishers are now interested to know more about her life. So, let's dig into Naomi's life and her incredible journey: 
What is Naomi Battrick age?
Naomi was born on the 11th of April,1991, in England. She is currently 31-years old. Battrick was raised with her sister Allie by both her parents. Her mother 'Penelope Cole' has an Instagram account named 'lapitstop,' but information about her father is unknown.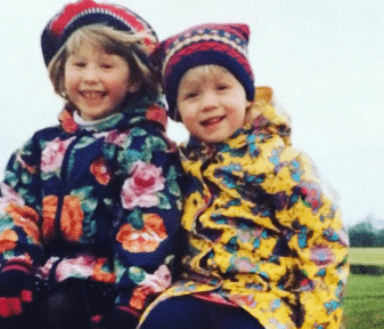 The actress shares a deep connection with her parents and sister. Unfortunately, we couldn't find information about Naomi's education and the school and college she attended. We shall give you an update when we find additional details.
How did Naomi start her professional career?
Naomi currently lives in London, United Kingdom. This British actress started her career in 2008 as Miranda Roscoe in the TV series "The Bill," where many people appreciated her work. After "The bill," she portrayed Toyah in the TV show "My Almost Famous Family," for which Battrick is chiefly known. After her work as Toyah, the actress appeared in different shows like "The Indian Doctor" as Verity Todd, as Sheena Jourdan in the TV Series "Casualty," as Grace Jacobs in "Doctors," as Miriam Fairnurn in "blood' for which battrick is predominantly known.
Naomi's work as Sophie Parker in the movie"Taken; The Search for Sophie Parker" got her more fame and roles. She has also portrayed "Gabriella wark" in the TV series waterloo road. In addition, this beautiful actress is famous for her role in the show crossing Line and crossing lines season 3 as Ellie Delfont-Bogard. Lately, we can see the actress work in the TV show"Jamestown" as Jocelyn, one of her famous portrayals. It was possible because of Naomi's hard work, dedication, and talent.
Who is Naomi Battrick boyfriend?
Much information about Naomi's personal life is not disclosed. But the actress's Instagram does reveal a man in her life. Battrick is known to be in a relationship with her co-star from "Jamestown"- Ben Starr. The couple has also worked together in the series "Doctors." We can see them traveling together to Budapest, Hungary.
The actress has uploaded a photo of them watching a scary movie and enjoying  Ferris Wheel together. Apart from traveling, the duo is witnessed in various places for which their follower assume them to be a couple.
What is Naomi Battrick Net Worth?
Naomi Battrick has been in the industry since 2008. With her hard work and talent, the gifted actress has been able to gain a huge number of followers with a massive fortune. Naomi's net worth figure is estimated to be around $1.9 million. However, more information regarding his Net Worth is not known.
What is Naomi Battrick height? 
Battrick has the average height for her age. However, the exact detail of her height and weight is yet to be known. Naomi loves to maintain her body. She has a slim body with beautiful blonde hair. We shall give you an update once we get the required information. This 31-years-old actress has an expressive blue eye and angelic smile with a healthy body.
Is Naomi Battrick active on social media?
Naomi is active on Social Media platforms. This gorgeous actress has more than 13K followers on Twitter, and her Instagram account has more than 7K followers. She started posting on social media in 2013, interacting with her followers.
Battrick mainly posts about her each day endeavors. As Battrick loves traveling, she posts some photos of her enjoying traveling. Her posts are refreshing, funny, and aesthetic. Additionally, Naomi posts about her dog and her photos with her friends and family.
For More Biography, Gossip, Follow Legends Bio.
---