Quick Facts
Name
Omar Metwally
Age
47 years
Birthday
April 10
Birth Place
Queens, New York, United States
Height
5 feet 8 inches
Weight
79 kg
Eye Color
Black
Hair Color
Black
Net Worth
$1.1 million
Omar Metwally is an American actor who is popular for his role in Miral, Munich, Rendition, and The Affair. He is also a winner at Cannes Film Festival in 2008. He was also part of movies and TV shows like Fringe, Munich, The Unit, Complete Unknown, and many more.
In 2021, we can find him in the drama series Big Sky in the role of US Marshal Mark Lindor. He has acted in a theatre that includes Berkeley Rep, The Public, Beast on the Moon, and many more.
Where was Omar Metwally born?
Omar Metwally was born in Queens, New York, the USA. His mother is Dutch, whereas his father is an Egyptian. He was just three years old when he moved to California, and he spends his childhood in Orange Country, California. He hasn't revealed much information about his parents and siblings. Currently, he is living in New York City. He was born with the zodiac sign of Aries.
What is Omar's educational detail?
Omar Metwally was enrolled at the University of California and graduated with BA in history. Later on, he joined American Conservatory Theater, and he completes a Master of Fine Arts in acting.
How did Omar Metwally begin his career?
The actor starts his acting journey with a role in the TV show Nash Bridges. In 2006, he played the role of Jesse Fannon in the TV show Grey's Anatomy. Later he was part of the movie Rendition with the role of Anwar El-Ibrahimi. In 2012, he played the role of Amun in the movie The Twilight Saga: Breaking Dawn- Part 2.
He played the role of Dr. Vik Ullah in the drama series The Affair. He is also in the role of Agent Santiago in the TV show Mr. Robot. In addition, we can see Omar in the 2021 film Big Sky as US Marshal Mark Lindor. 
Has Omar Metwally won any awards?
In 2008, he was a winner for the title Male Revelation at Cannes Film Festival. He was also a winner of the Obie Award for his Outstanding Performance at the Atlantic Theater. He was also a nominee for Tony Award.
Who is Omar Metwally's dating? Is he single?
Omar Metwally is hasn't got married yet and still enjoying his single life. Till the date of writing, the actor hasn't revealed anyone whom he calls girlfriend, partner, or wife. He may be focusing on her career rather than spending time in love and relationship. He was not a part of any controversy, and there is no rumor about him on any media. In the coming days, we may see the actor with his wife or partner on his social media account.
What are the physical stats of Omar Metwally?
The actor has a tall height of 5 feet 8 inches. He has got average body type with a bodyweight of 79 kg. The actor looks slim and with black eyes and hair. Currently, the actor's age is 47 years old, but the actor looks full-on energetic.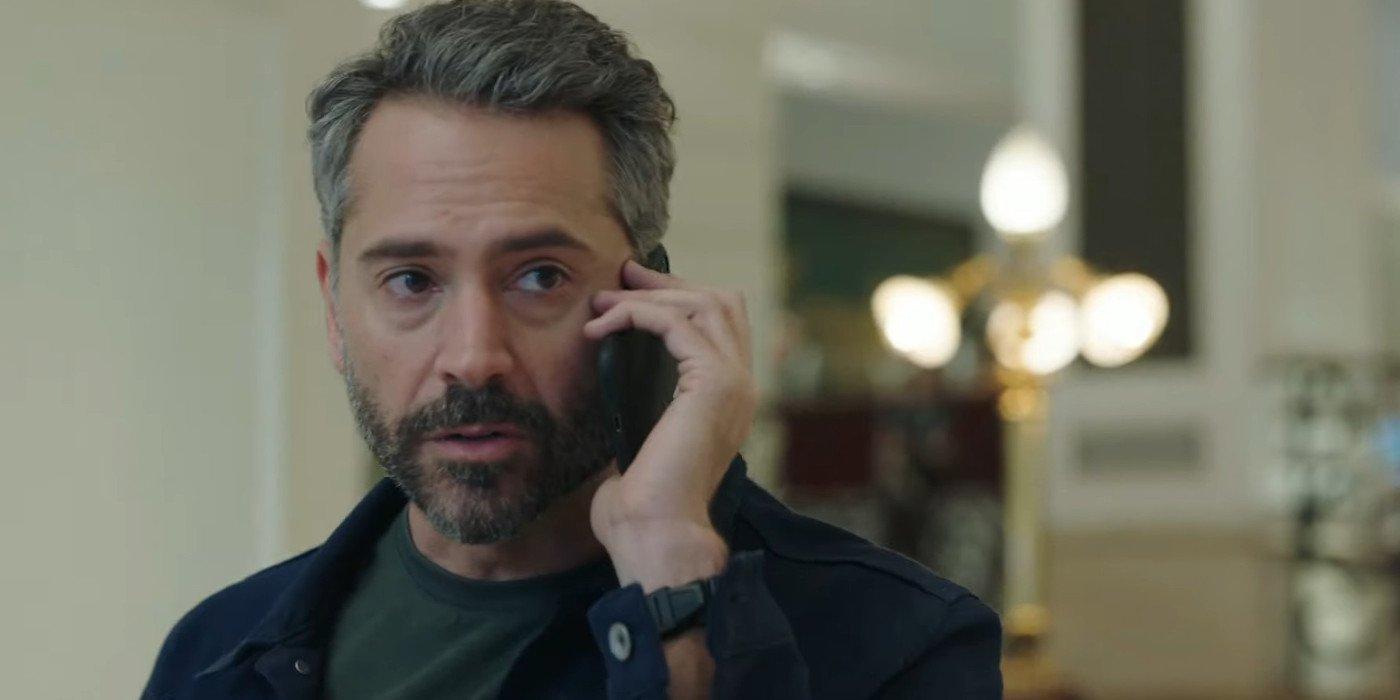 How much is Omar Metwally's net worth?
Omar Metwally started his acting journey in 2003 from the TV show Nash Bridges. After his debut, he got a chance to work on many movies and TV shows. He was part of many popular movies and TV shows like Mr. Robot, Miral, Rendition, and The Affair. He is attached to the entertainment industry for more than decide. He is still working as an actor, and his latest TV show is Big Sky. His net worth with his acting skill is estimated to be $1.1 million.
Is Omar Metwally socially active?
Omar Metwally is active on Instagram and used to upload photos during shooting and to travel on his Instagram account. His Instagram account has 13.4k followers. He is also available on Twitter and has joined Twitter in 2015. His Twitter account has 2230 followers. While searching with his name on Facebook, we haven't found any account with his name. He may doesn't have an account on Facebook.
For More Biography, Gossip, Follow Legends Bio.
---